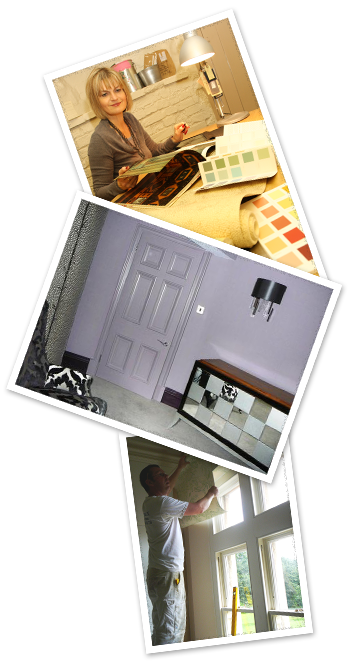 Archive for the 'perfect decorating' Category



---
We were really pleased with a beautiful wallpaper – it's Designer's Guild Basilica – pale crocus, with an incredible light beading on the pattern which catches the light. Subtle and very elegant . We were commissioned to decorate our client's Dressing Area leading from the Master Bedroom.
This wallcovering is inspired, according to Designers Guild " by our much loved Basilica silk jacquard weave" "printed in five colourways with soft, lustrous beaded effect"
#DesignersGuild #Wallpaper #Wallcovering #Loughborough #Leicester #WoodhouseEaves #Oakham #Uppingham #Stamford #Rutland #Craftsman #Decorator #interior #DressingRoom #IndigoAcreInteriors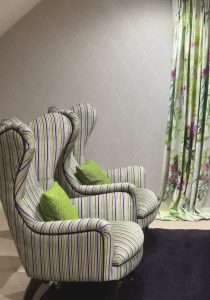 ---



---
An interior designer we love working for asked if we fancied tackling something a little different – it was time to crack open the hobnobs. And sit and think.
WWII ex MOD ammunition stores building – in Weedon Northamptonshire.  Challenging? certainly! and that was BEFORE  the climbing wall was installed!!
The building hadn't been touched for over thirty years, the dust was undisturbed, (and so the Weedon Spiders had become quite happy in their home… ) and what with the many layers of distemper /and other traditional paints, the badly degraded surfaces needed a lot of our TLC and experience of old properties to bring the property up to standard.
We applied eco paints – one of our favourites, Earthborn, for those keen to ensure that old surfaces can breathe. There are some interesting original timber bands in the brickwork, maybe you know of someone, (long since retired –  I know!) who worked there  and can let us know what part they played in the buildings use. There is also an enclosed deep reservoir of water outside, maybe ready as a fire wall or source in case of explosion?
Anyway. It was a great project to be involved in. It's open to the public.
#The Weedon Project #Northampton #Northampton Decorator #Specialist Heritage Decorating #EarthbornPaints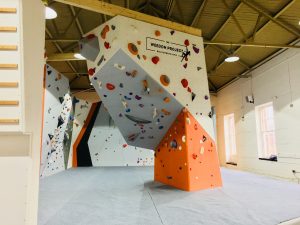 ---